Many moons ago (well, three months ago), I decided to head over to the Cocoa Beach Pier at sunset to try and see what pictures I could take. I was rushing to get there before I missed the "good light" because I get off of work at 4:30PM & the sun is well and gone by 5:30PM, due to it being winter. Unfortunately, despite living here most of my life, I still have no idea where anything is. I drove weeeelllll past the Pier and then ended up circling back. The good news is, this forced me to drive by Ron Jon's Surf Shop (the neon behemoth) and I decided I would head over there after the Pier. Today, I share the Cocoa Beach Pier pictures. I will show the Ron Jon's pictures in a later post.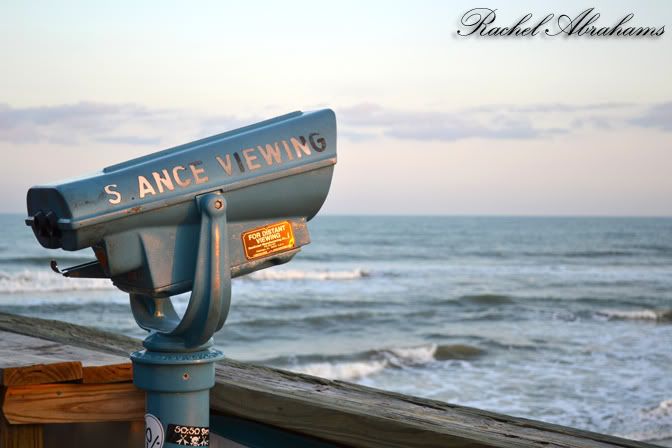 S Ance Viewing from the Beach
Just in case you wanted to do some "S Ance Viewing". I hear it's totally worth the quarter.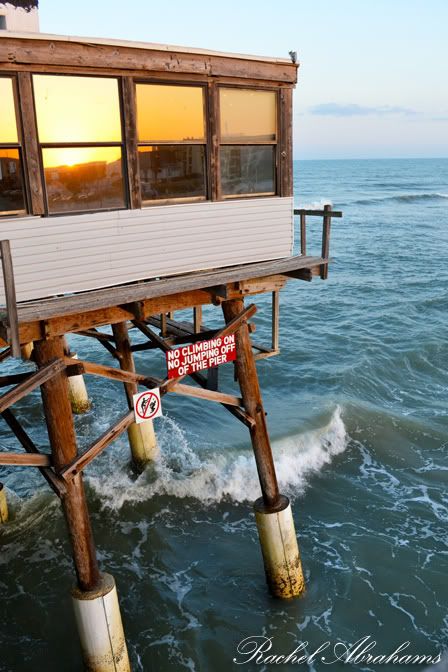 Sunset & City Reflections
I love that you can see the reflection of the beachline behind me in the windows. Also, don't ask about what that sign means. I honestly have no idea.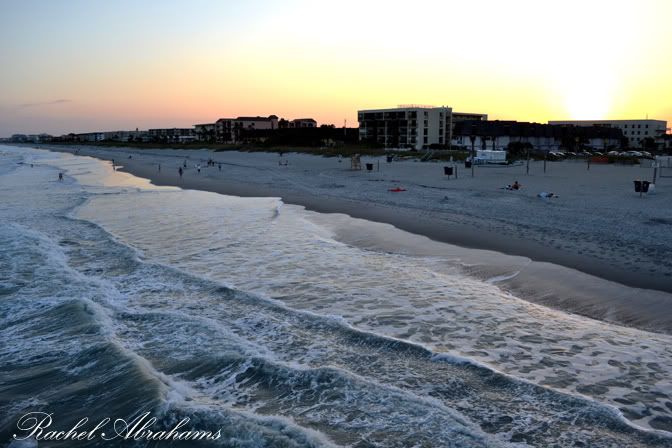 Beachline Skyline
The sun, as it drops behind the buildings along the beach.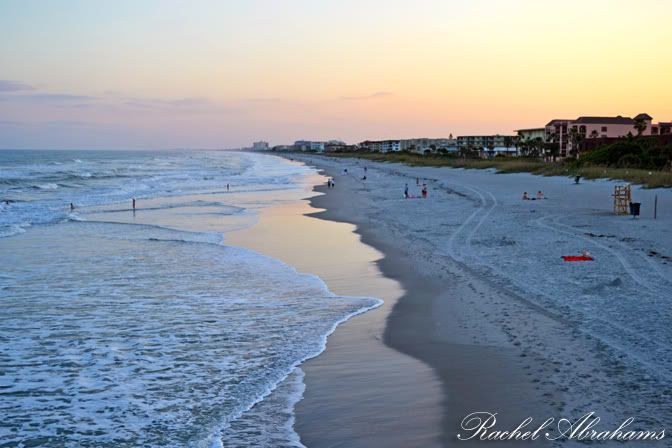 Path to Forever
I feel like you could just walk....and walk....and walk all the way to perfection here.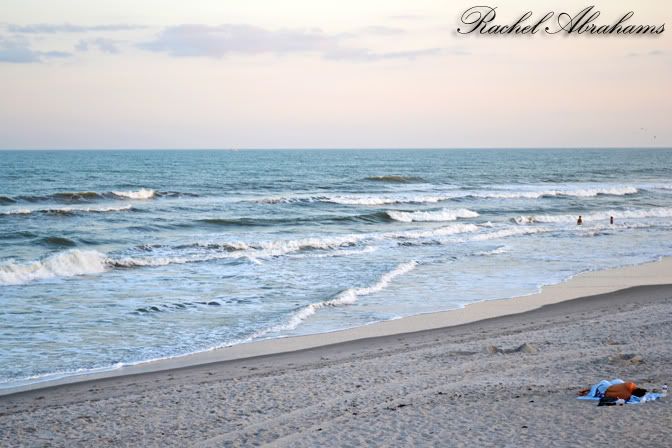 Just a Lil' Nap
Roll me over when I look "done", please.
Look, I'm Surfing!
In high heels, nonetheless.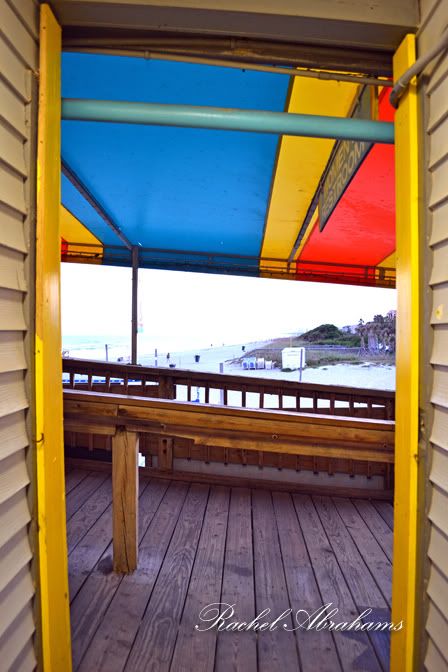 Through the Doorway is the Beach
Just step on through the circus looking colors to somewhere calm and beautiful.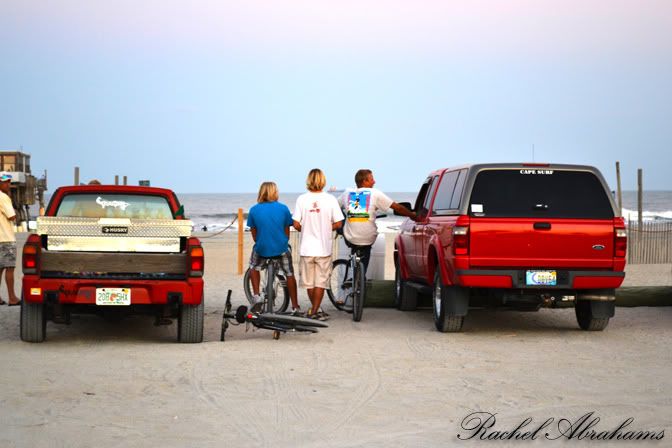 Daily Dose of Ocean
A tradition around here - go to the beach for the sunset hour. Even though we live on the East coast of FL, therefore the sun sets behind us when facing the ocean, it doesn't deter from the beauty and peacefulness.